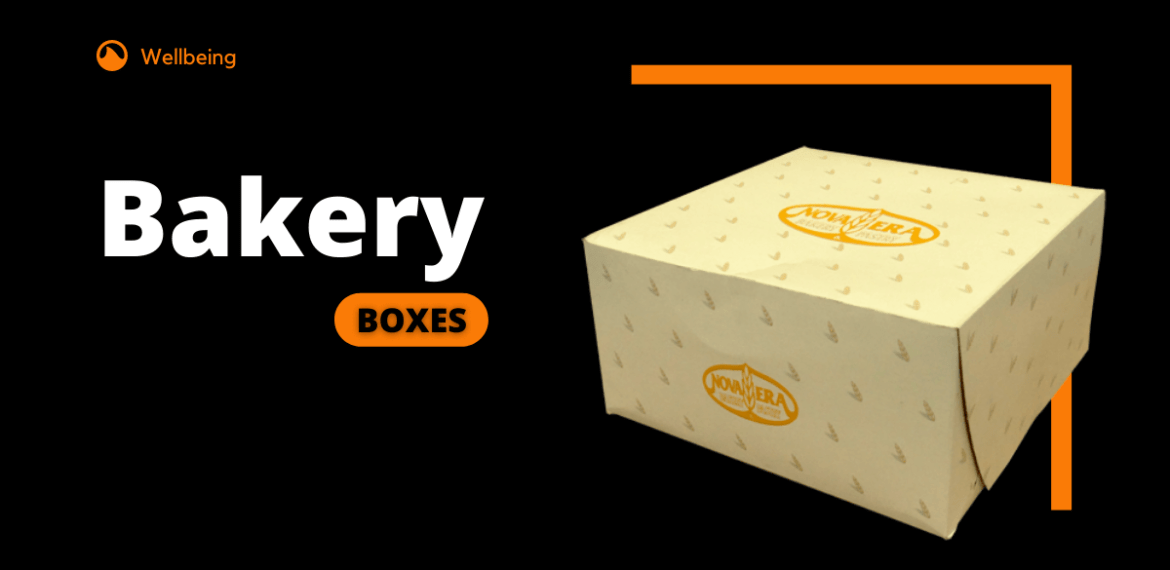 Comments Off

on Bakery boxes and bakeries: A True Bond
Bakery boxes and bakeries: A True Bond
Food is essential for us. Different food items reduce our hunger in different ways. In essence, different brands offer different sets of foods to appetize us. Good food is much about the ingredients which make them. These ingredients offer a different set of tastes. Moreover, for the love of food, people travel long distances to taste something new. This shows how much crazy people are about food. On a medical basis, food offers nutrition as well as maintains our health.
However, food comes from different sources. Some food comes from fast-food restaurants. Where some food comes from continental and local cuisines. But one special food comes from bakeries. Although the products are termed as food, yet the idea and look have differences. Items from the bakery vary in production, consumable time, as well as requirements. With such differences, there is diversity and uniqueness in their packing as well. For this, you will find loads of Bakery Boxes to fulfil all sets of requirements.
Freshness, Safety, and Originality
A food item removes your hunger in the best way. However, this depends upon the food you eat and the quantity you consume. But a food item carries some key aspects which need respect and appreciation.
Every food item needs to be:
Fresh
Safe
Original
Tasty
Temperature-perfect
Freshness is of utmost importance when considering any food item. This is because a food product best serves the hunger purpose. Safety is another key aspect. If a food does not retain its safety, it will cause health and other disorders inside the human body. Originality refers to the food item retaining its true shape and identity. Taste comes from safety and freshness. Without taste, you cannot have food that people will love. And temperature-perfect food remains hot or cold however the nature it possesses. But all of these aspects are what a fine packaging product such as a box covers.
Food and Packaging
Of all the brands and industries that produce them, only food has the utmost importance. This is because in general, a food product serves many needs. From health to nutrition to taste, it covers everything. Hence, a food item has a special place in the hearts of people. But one thing which comes along with food items is the way they are packed.
In essence, a food item needs to remain fresh, tender, and temperature-perfect. For instance, if you order ice cream, you require it to be cold and without any melt. However, for this, only adequate packing serves the purpose. In addition, you require fine packing to have a hot food item at the best temperature. This is because food items require consumption however the consumer likes. Thus, they need to serve the purpose else there is no importance.
To overcome this issue and respect the customer's appetite, food brands keenly focus on their packaging. This involves having loads of boxes with different designs for effective packing.
Box Types
Although all boxes that food brands make use of present a unique shape and design. However, in the case of bakery items, you will find different boxes. Although these boxes lie under the same category their usage is where the difference lies.
· Boxes for Bread
The only requirement for bread is that it must be in a box having a tight locking. This is because bread has a maximum life of 3 days. After that, it is of no importance. But this life reduces considerably when bread is not inside a perfect place. For this, your box must be ideally held and contain it.
· Boxes for Cookies
Cookies are the favourite items in a bakery that attract loads of customers. This is because a cookie allows quick and on-the-go consumption. However, their box needs to have tight locking too. This is because cookie comes fresh from the oven in the bakery. Thus, if it does not go into the proper container, it will get dull over time.
· Boxes for Donuts
Doughnuts make bakeries popular. Previously, you will find doughnuts only in special bakeries. But nowadays, every bakery produces a variety of doughnuts for customers. However, boxes for doughnuts need to have a firm shape and contain space so the doughnuts retain their topping.
· Boxes for Snacks
A box that must pack and contain snacks needs to have a good size and stiffness. This is because it will have to hold the bulk of snack items in a single packaging. Thus, strength is the key here. But like all other bakery products, they need protection from the atmosphere too.
· Boxes for Cakes
The only item a bakery is loved for is a cake. Cakes come in different shapes and for different occasions. Thus, this is why they have consumption in bulk and bakeries find it profitable. So boxes for cakes carry all the necessary modifications and styles.
Box Requirements
Although boxes need to have some general features and traits. But Food Boxes have immense responsibility as well. They hold delicate and fresh food items for consumers. If they compromise or do not fulfil any of their jobs, they will lose their importance quickly. Thus, there are some basic requirements which these boxes must have.
· Tight Locking
The major responsibility of these boxes is to have a tight locking. This is possible through an accurate and stiff design. Moreover, this comes from the design you adopt. Some designs take styling to a new level and reduce the safety factor. Thus, you need to take care and give importance to this factor.
· Packing Space
Sometimes, it is good to pack similar and dry products in a single large container. For this, your box must have an adequate size. However, some brands do not care about this a use any box they find to pack items in bulk. But to have a good presentation, have separate boxes to justify the packing requirements.
A good shape is as important in such boxes as any other ones. This is because people have to carry and place them at different places too. Thus, if your box is too small, it will fall over easily. If large, no place will hold it. For this, you must have different sizes of boxes available. This will offer a sleek look if you have the right number of products in the box with the right size.
· Product Visibility
Either through easy access or a see-through window, provide people with the ability to look into their boxes. This gives a constant look at their product and sees if they require special attention or not. Sometimes, people look and find their item losing its originality.
Ideal Box Customizations
Your Bakery Boxes require some necessary customizations to appeal to customers. Moreover, modification and styling are necessary to present food items in the best form. For this, you have some find ideas right below:
Try to add a carrying space to your box. Either make a cut-out portion or add a ribbon to carry them. Or you can provide a special carrying pack for your box.
Do not forget to make a space in your box so people can view their products with ease.
Try to add padding inside your box such a food paper. It keeps the box safe from food ingredients such as toppings of doughnuts.