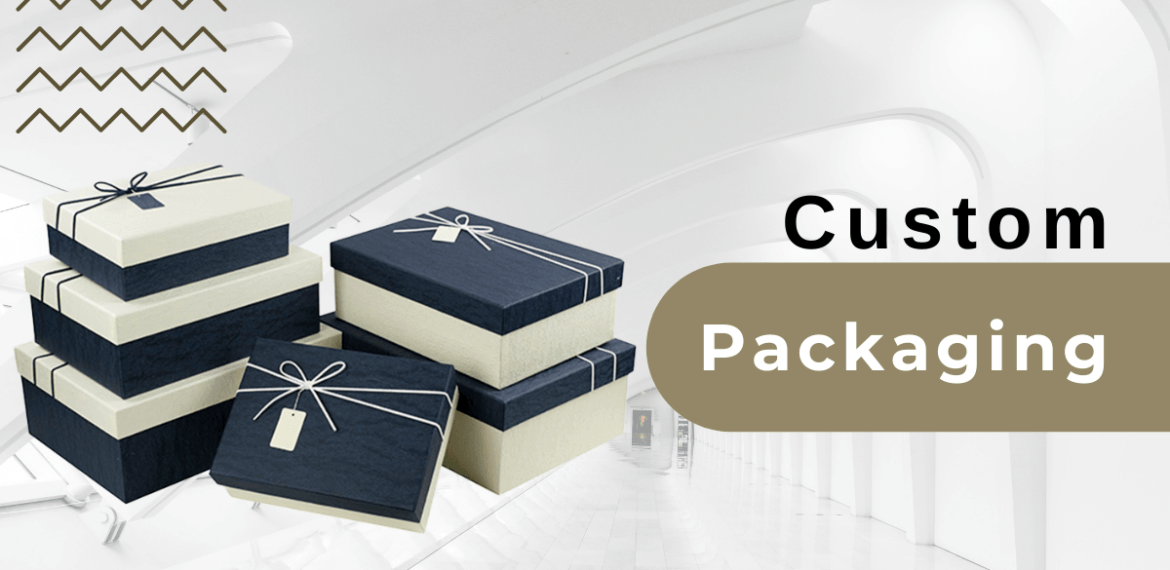 When it comes to people's purchasing decisions, we understand how important appearance is. That is why we provide a wide range of high-quality, top-of-high quality custom packaging to hold and ship all types of product, providing the ideal solution whether you are selling jewellery, clothes, food, or other items of any shape or size.
Packaging for all
We believe that all businesses, regardless of industry, require their own unique, custom-made packaging. Our packaging will showcase all of your products and catch the customer's eye whether you run a brick-and-mortar shop or an online store, organise parties, or create handmade products. Explore our extensive solution portfolio and create high-quality packaging.
Custom packaging UK for all uses
Custom printed packaging is an excellent way to present your products in an elegant and fashionable manner. With personalised packaging boxes, shipping supplies, and bottle holders, you can ensure that customers who receive your products remember your name and return. Because the gift and product packaging printing is fully personalised, you can use it in a variety of situations and industries, from retail packaging to corporate gifts.
We at, Claws Custom Boxes is a leading European printing company that uses cutting-edge printing technology to produce high-quality custom printed gift packaging for any occasion. Learn more about our main packaging categories by reading on.
Custom packaging boxes – Retail
Our extensive collection of high-definition retail packaging boxes is extremely strong and durable, and can be used on a large scale for retail or on a smaller scale for small businesses and personalised occasions such as corporate events or weddings.
Pillow boxes, windowed boxes, and hanging boxes, to name a few, are ideal for cosmetics or beauty products, handmade products, jewellery, and crafts. In addition, we provide a variety of food product options. Our food packaging options, which include trays, containers, sandwich boxes, and wrapping paper, are made with food-safe materials and inks. This means you can select the best packaging boxes for a specific product or select a variety of items that will complement your menu.
Flexible custom packaging
Our customisable Doypacks are ideal for the food, cosmetics, pharmaceutical, and pet food industries looking for a flexible and sustainable product packaging option. They are waterproof and resistant, will keep your products secure, and use 75% less plastic than a stiff container of the same capacity.
Because of their convenient stand-up shape, they can be displayed without the use of supports or containers. Because of the pressure zip, your customers can securely store the contents after first opening the pouch.
Custom packaging and mailing bags
Shipping supplies can also be personalised so that anything you ship to customers features your distinctive branding: with customisable mailing boxes, bags, and envelopes, we can ensure that your product arrives in perfect condition and keep your documents confidential in secure envelopes, all while advertising your company on the outside.
Custom packaging accessories
We can not only meet your packaging requirements, but we can also assist you in decorating your personalised packaging with packaging accessories. Our Classic Roll Labels come in 14 different materials with optional special finishes to make your packaging stand out, and we also have a variety of Stickers to complement your products, ranging from die-cut and kiss-cut stickers to domed stickers and sticker sheets. Why not try our Packaging Tape made from eco-friendly and secure gummed paper to seal your boxes for shipping? It is intended to deter tampering and thus protect the contents of your packaging. All of these products, of course, can be customised with your choice of graphics or your logo to promote your brand.
Frequently Asked Questions
How important is packaging in product marketing?
Packaging is essential for convincing customers to buy and trust your product. Customizing your packaging will increase the visibility of your product and your company because customers will start taking your products with them and promote your brand for you.
How should I go about designing packaging for a new product?
Browse our extensive range of customisable packaging products, which includes everything from cardboard boxes of various shapes and sizes to food trays and bottle bags. Then send us your design and we'll take care of the rest.
How can I obtain product packaging?
We provides an easy-to-use online printing service for customizable packaging. Simply select your preferred packaging type, customise it using the online form, and upload.